Registration fees
If you would like to join ISBT Gothenburg but can't make it for the whole duration of the congress or you would like to visit only the exhibition, the day or exhibition only passes are for you.
Poster Printing Service
Do you want to avoid the hassle of travelling with your printed poster? ISBT Gotheburg is pleased to make poster printing available to you through our supplier PosterSessionOnline. Your poster will be professionally printed, reviewed and shipped directly to Gothenburg, and you can pick it up from the registration desk. Printing, packing and delivery to the conference venue cost EUR 85 + 21% VAT.
Please note the deadline is Tuesday, 5 June 2023 (23:59 CET) to submit the poster file for printing
Step 1:
Prepare your poster in a ready-to-print file like PDF or PowerPoint, 1 page only, 90×135 cm (portrait format).
Step 2:
Submit your poster:
Step 3:
Pick up your poster onsite at the Registration desk.
For further questions about this service, please contact customer support at [email protected]
Congress location
ISBT's 33rd Regional Congress will be taking place at the Swedish Congress and Convention Center (Svenske Mässan) in Gothenburg, Sweden. This congress center is in the heart of the city, with all it has to offer close at hand. It also has a hotel, called Gothia Towers, on its premises and is, therefore, the ideal location for a congress.
Accessibility
You can find detailed information regarding the accessibility of the congress venue, on the website of the Swedish Congress and Convention Center. If you would like to book a wheelchair in advance, please email [email protected].
Important dates
You can find all the important dates for the ISBT Gothenburg Congress below. Unless mentioned otherwise all deadlines are 23:59 CET.
Accommodation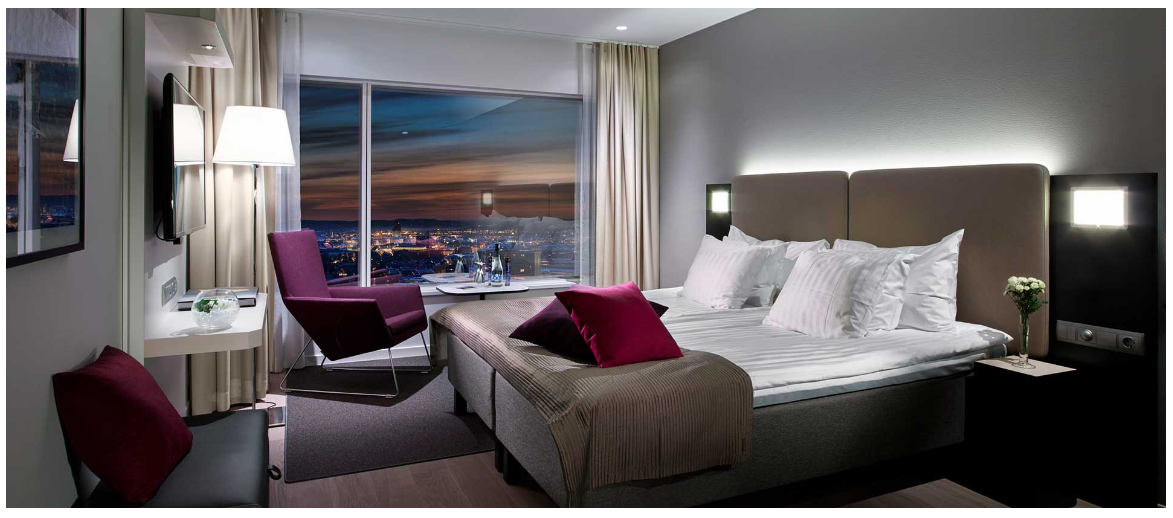 We are delighted to help you find accommodation during your visit at the 33rd Regional Congress of the ISBT in Gothenburg.
MCI The Netherlands has been appointed as the official accommodation booking agent and is offering hotel accommodation for groups and individual bookings at the Gothia Towers Hotel and Landvetter Airport Hotel.
Make sure to take advantage of these special rates by reserving your room through the registration process.
Individual hotel bookings can be made only as part of the registration process via our online registration booking system. A confirmation will be sent after the payment of the required deposit. For individual reservations a deposit of one room night is required. The remaining balance is to be settled directly with the hotel. Should you have registered without booking a hotel room yet and wish to make a reservation now, please send your request to [email protected].
If you prefer to book your accommodation for the congress autonomously we recommend the options below. For some of these options we have negotiated preferential prices for congress attendants. Please use the links below to benefit from these.
Liseberg Gran Curiosa Hotel: To benefit from a preferential rate for congress attendees book your stay here.
First Hotel G at Gothenburg Central Station: only stays of minimum of 4 nights, between June 15-22, can benefit from a preferential rate. To claim this rate rate book your stay here.
Revolugo: this platform will show you available options and their distance to the congress venue. The hotels shown on the platform don't offer preferential rates for congress attendees.
Group hotel bookings are only applicable for requests of 10 or more rooms and different terms and conditions apply.
Please be aware that we have limited availability for group reservations. In order to submit your group accommodation request, please send an email to [email protected].
If you have any questions regarding accommodation, please feel free to contact the Delegate Management Team at
[email protected]
. We will be happy to assist you!
How to travel to the Congress Center?
The Congress center can be accessed by different means of transportation. Have a look below to find yours.
Benefit from a discounted fare
As an attendee of the ISBT Gothenburg Congress, you can travel to the event benefitting from a discount on your plane ticket with multiple airlines.
Follow the instructions below to book your ticket.
Air France, KLM

Enter the discount code found below on Air France/KLM's dedicated event page to benefit from a special fare on your plane ticket to ISBT Gothenburg:
Attractive discounts, up to -15%, on a wide range of public fares on all AIR FRANCE, KLM and their code-shared flights worldwide.
Event: 33rd Regional Congress of the ISBT
ID Code: 39530AF
Travel Valid Period: June 10, 2023 to June 28, 2023
Event Location: Gothenburg - Sweden
Please visit the event website or access it directly through this link.
Proof of attendance-fare eligibility
At any point of the journey, passengers have to be able to justify the usage of the discounted AIR FRANCE-KLM Global Meetings & Events fares by showing the proof of attendance-fare eligibility document. Participants will receive this document automatically when they book their tickets on the above online booking platform.
Did you know that ISBT Members benefit from a discount on the registration fee?
Become an member now and save up to €50 in your ISBT 2022 Registration.