Join transfusion professionals from all around the world to exchange ideas, share the latest research in transfusion medicine/science and network with peers online.
For five days on 4-8 June 2022, ISBT 2022 will stream 60+ sessions, consisting of topic sessions, live Q&A sessions, workshops, meet the expert sessions and much more.
The all-in-one transfusion medicine event will bring you closer to leading professionals than ever before from the comfort of your home or office.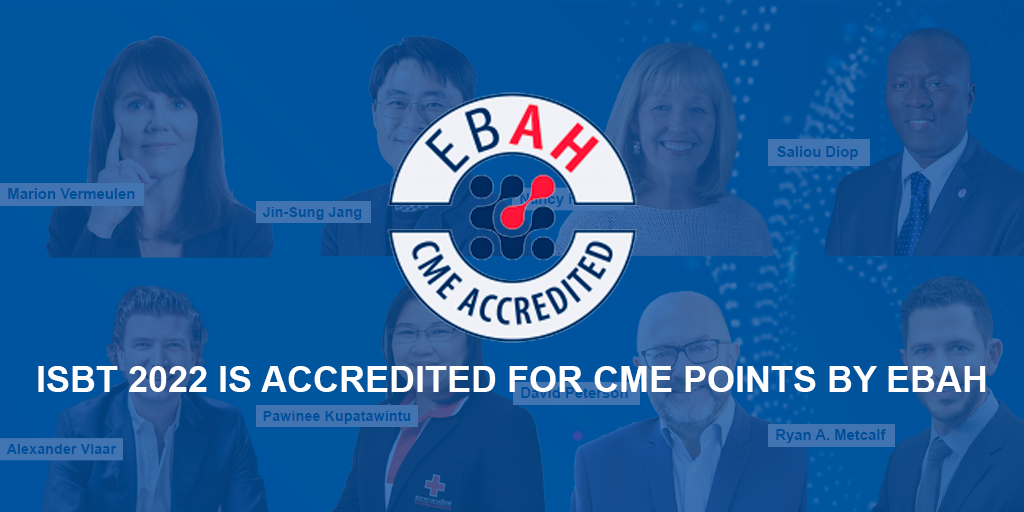 For every hour of scientific content watched on the ISBT 2022 platform you will be eligible for 1 EBAH CME point.

Attend ISBT 2022 and make it count towards your professional development by receiving EBAH CME points. Together with the European Board for Accreditation in Hematology (EBAH) all ISBT 2022 attendees will receive:
✅ A printable digital certificate
✅ 1 EBAH CME point per completed hour
✅ Recognition as a "Certified ISBT 2022 Attendee"
---
EXPLORE THE ABSTRACT TOPICS