Meet the Sponsors and Partners who support ISBT2022 Virtual Congress. This congress would not be possible without the support of: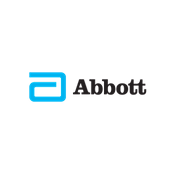 Abbott
Abbott is a globally diversified healthcare company with a central purpose to help people live their healthiest possible lives. From removing the regular pain of fingersticks as people manage their diabetes to connecting patients to doctors with real-time information monitoring their hearts, from easing chronic pain and movement disorders to testing half the world's blood donations to ensure a healthy supply, our purpose is to make the world a better place by bringing life-changing health technologies to the people who need them. That's our commitment to helping you live your best life.
Website: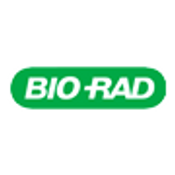 Bio-Rad Laboratories
Bio-Rad Laboratories, Inc. (NYSE: BIO and BIOb) is a global leader in developing, manufacturing, and marketing a broad range of innovative products for the life science research and clinical diagnostic markets. With a focus on quality and customer service for 70 years, our products advance the discovery process and improve healthcare. Our customers are university and research institutions, hospitals, public health and commercial laboratories, biotechnology and pharmaceutical companies, as well as applied laboratories that include food safety and environmental quality. Founded in 1952, Bio-Rad is based in Hercules, California, and has a global network of operations with approximately 7,900 employees worldwide. Bio-Rad had revenues of $2.9 billion in 2021. For more information, please visit bio-rad.com.
Twitter:

Website:

LinkedIn: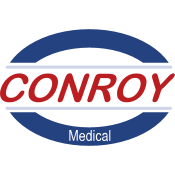 Conroy Medical
Since Conroy´s foundation in 1988, we've developed and manufactured medical equipment, primarily for use in the field of transfusion medicine. Conroy strives to be an innovator in the development of sealers for use on plastic bags, sets and tubing during blood component donation and preparation. We also produce sealing systems as OEM (= Original Equipment Manufacturer). Our Qseal models cover the sealing needs from heavy duty laboratory use to mobile use.
Email:

Website: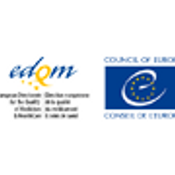 Council of Europe, EDQM
We value, first and foremost, public health, scientific competence, integrity, objectivity and respect for the fundamental principles of the Council of Europe.
We are committed to working in partnership with regional, national and international agencies, authorities, institutions and industry for the wider benefit of all.
We are also committed to achieving, through continuous improvement, the highest quality in our products and services, for the benefit of our users, partners and employees.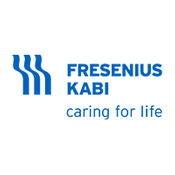 Fresenius Kabi
The single focus of Fresenius Kabi TCT EMEA is to enable our Transfusion Medicine and Cell Therapies (TCT) customers to achieve their mission in the 100+ countries of the region. We are global leaders in apheresis technology for both blood component collection and extracorporeal therapies, bringing new innovations focused on donor and patient comfort. Our expert team is dedicated to forming deep partnerships with our customers, listening to their needs and responding with innovative thinking, collaboration and a shared commitment to the donors and patients we both serve.
Twitter:

Website:

LinkedIn: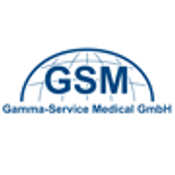 Gamma-Service Medical GmbH
The company Gamma-Service Medical GmbH was founded on 01.01.2007. Based on the experience of the employees of the sister company Gamma-Service Recycling GmbH, the field of medical technology was spun off into the Gamma-Service Medical GmbH. The main business area of the company is the worldwide distribution of medical, research and technical irradiation facilities as well as associated consulting and services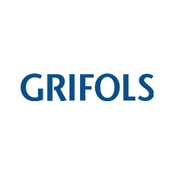 Grifols
Grifols is a global healthcare company whose mission is to improve the health and well being of people around the world. They accomplish this mission by producing life-saving protein therapies for patients and by providing hospitals, pharmacies and healthcare professionals with the tools they need to deliver expert medical care.
Website:

LinkedIn: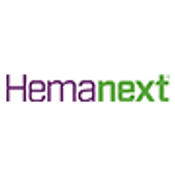 Hemanext
Hemanext is a privately held medical technology company based in Lexington, MA that is dedicated to improving the quality, safety, efficacy, and cost of transfusion therapy. The company's research and development efforts center on the study of hypoxically stored red blood cells (RBCs). The company's aim is to significantly improve the quality of stored RBCs by limiting oxygen and carbon dioxide levels in the storage environment.
Website:
Immucor
Immucor plays a role in making blood transfusions safe for patients around the world. They market a complete line of traditional immunohematology reagents and fully automated instruments as well as data management software.
Twitter:

Website:

LinkedIn: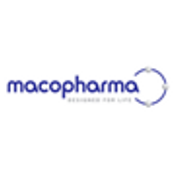 Macopharma
For many years, we have been at the forefront of innovation and striving for improvement to patient care via more efficient processes and products for the full chain of Transfusion from donor to patient. Every step of the way, we have enabled our customers to collect, process, store and distribute blood components that meet the highest safety and quality standards for patient transfusion.
This has given us the opportunity to develop a recognized, deep knowledge of all aspects of transfusion practices. With our open collaboration mindset and approach, we have been able to help and support blood banks around the world not just with our recognized products and technologies, but also through our service and input into process optimization and streamlining.
Whatever the need in blood collection, blood processing, and blood safety, you can count on Macopharma.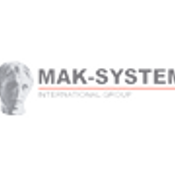 MAK Systems S.A.
Established in 1984, MAK-SYSTEM's vision is to design, develop, and deliver globally best-of-breed software to manage Blood, Plasma, Tissue, and Cells from end to end using the best technologies and functionalities for the patient's benefit. Our software solutions continuously support the digital transformation of organizations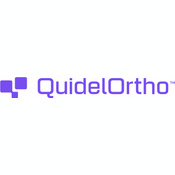 QuidelOrtho
QuidelOrtho Corporation unites the power of Quidel Corporation and Ortho Clinical Diagnostics behind a shared mission of developing and manufacturing innovative technologies that raise the performance of diagnostic testing and create better patient outcomes across the entire healthcare continuum.
Website: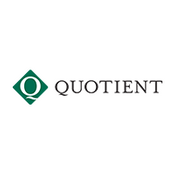 Quotient
With over 30 years of experience developing, manufacturing and commercializing blood-grouping reagents for the global transfusion diagnostics market, Quotient is focused on providing high quality, high value immunohematology products to hospitals and blood banks around the world. Quotient is nearing the commercialization of MosaiQ™, a next generation automation platform for transfusion diagnostics.
Website: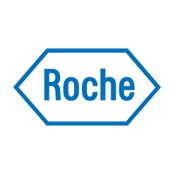 Roche
Roche provides diagnostic tests and automation platforms used worldwide to improve the safety of blood products, increase laboratory efficiency, diagnose disease, monitor response to therapy and identify gene-based factors that may aid in treatment selection.
For more information on Roche Blood Safety Solutions, please visit the Donor Screening section of our website using the link below.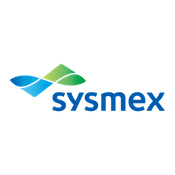 Sysmex
Sysmex Corporation is a world leader in clinical laboratory systemization and solutions, including laboratory diagnostics, laboratory automation and clinical information systems. Serving customers for more than 50 years, Sysmex focuses on technological leadership in diagnostic science and information tools that make a difference in the health of people worldwide. Its R&D efforts focus on the development of high-value-added testing and diagnostic technologies that are innovative, original and optimize individual health. Sysmex also seeks to leverage its state-of-the-art technologies for cell, gene and protein analysis.
Website: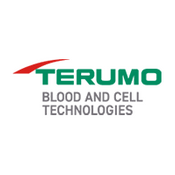 Terumo BCT
Terumo Blood cells and technologies is a medical technology company. Their products, software and services enable customers to collect and prepare blood and cells to help treat challenging diseases and conditions. Terumo BCT employees around the world believe in the potential of blood and cells to do even more for patients than they do today.
Twitter:

Website:

LinkedIn: