Objetivo de la sesión
El objetivo de este seminario es discutir la relevancia clínica de los anticuerpos de especificidad indeterminada (AUS), así como explorar los factores de laboratorio que pueden ayudar a identificar los AUS potencialmente asociados con las reacciones hemolíticas postransfusionales.
También se discutirán los criterios para clasificar los anticuerpos como indeterminados y estrategias para transfundir a los pacientes que presentan estos anticuerpos.

Nivel de educación requerida
Desde conocimiento básico hasta avanzado.
Lectura recomendada:
de Albuquerque da Veiga Conrado, M. C., Cardoso, R. A., Dezan, M. R., Oliveira, V. B., Neto, A. D. C., Ziza, K. C., ... & Dinardo, C. L. (2019). Prevalencia y determinantes laboratoriales de la relevancia clínica de anticuerpos de especificidad indeterminada. Vox sanguinis, 114(6), 616-621.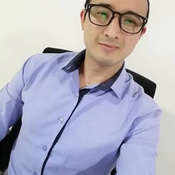 Oscar Aguilar Sierra
Q.F.B Oscar Aguillar Sierra, expert in Blood Bank and advanced Immunohematology. Currently technical assessor of Publisalud, México.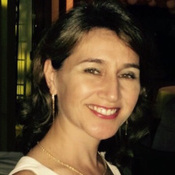 Regina Cardoso
MSc Regina Cardoso, Coordinator of the Immunohematology reference laboratory of Fundação Pró-Sangue São Paulo Hemocenter and speaker of Byoline corporation.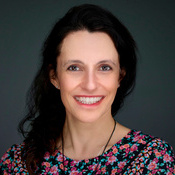 Carla Luana Dinardo
Carla Dinardo graduated in Medicine at University of São Paulo Medical School in 2006. She is a specialist in Hematology and Hemotherapy since 2010, and became PhD in Sciences in 2015. She initiated her career at Fundação Pró-Sangue São Paulo Hemocenter as head of the Immunohematology Division. Currently, she is director of external relations of Fundação Pró-Sangue, coordinating the transfusion and the immunohematology reference laboratories. She is also head of the scientific department of the Hemotherapy Unit of Hospital Samaritano. Carla is especially interested in studying the genetics of blood group systems and red blood cell alloimmunization. She is an active investigator of the Recipient Epidemiology and Donor Evaluation Study (REDS) IV-P and of the Trans-Omics for Precision Medicine (TOPMed) Consortium.
Email:

LinkedIn: