Aim of the Live Journal Club
The objective of this session is to discuss the clinical relevance of antibodies of undetermined specificity (AUS) as well as to explore the laboratorial factors that can help to identify AUS potentially associated with post-transfusion hemolytic reactions.
The criteria for classifying RBC antibodies as AUSs strategies to transfuse patients presenting with these antibodies will also be discussed.
Level of education
From fundamental awareness to advance
It is recommended that attendees read the following manuscript:
de Albuquerque da Veiga Conrado, M. C., Cardoso, R. A., Dezan, M. R., Oliveira, V. B., Neto, A. D. C., Ziza, K. C., ... & Dinardo, C. L. (2019). Prevalence and laboratorial determinants of the clinical relevance of antibodies of undetermined specificity. Vox sanguinis, 114(6), 616-621.
Who can attend?
Blood bankers, transfusion practitioners, students and experts in immunohematology.
Speakers and moderator: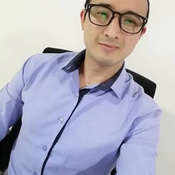 Oscar Aguilar Sierra
Q.F.B Oscar Aguillar Sierra, expert in Blood Bank and advanced Immunohematology. Currently technical assessor of Publisalud, México.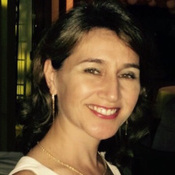 Regina Cardoso
MSc Regina Cardoso, Coordinator of the Immunohematology reference laboratory of Fundação Pró-Sangue São Paulo Hemocenter and speaker of Byoline corporation.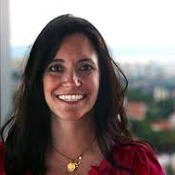 Carla Luana Dinardo
Carla Dinardo graduated in Medicine at University of São Paulo Medical School in 2006. She is a specialist in Hematology and Hemotherapy since 2010, and became PhD in Sciences in 2015. She initiated her career at Fundação Pró-Sangue São Paulo Hemocenter as head of the Immunohematology Division. Currently, she is director of external relations of Fundação Pró-Sangue, coordinating the transfusion and the immunohematology reference laboratories. She is also head of the scientific department of the Hemotherapy Unit of Hospital Samaritano. Carla is especially interested in studying the genetics of blood group systems and red blood cell alloimmunization. She is an active investigator of the Recipient Epidemiology and Donor Evaluation Study (REDS) IV-P and of the Trans-Omics for Precision Medicine (TOPMed) Consortium.