New course available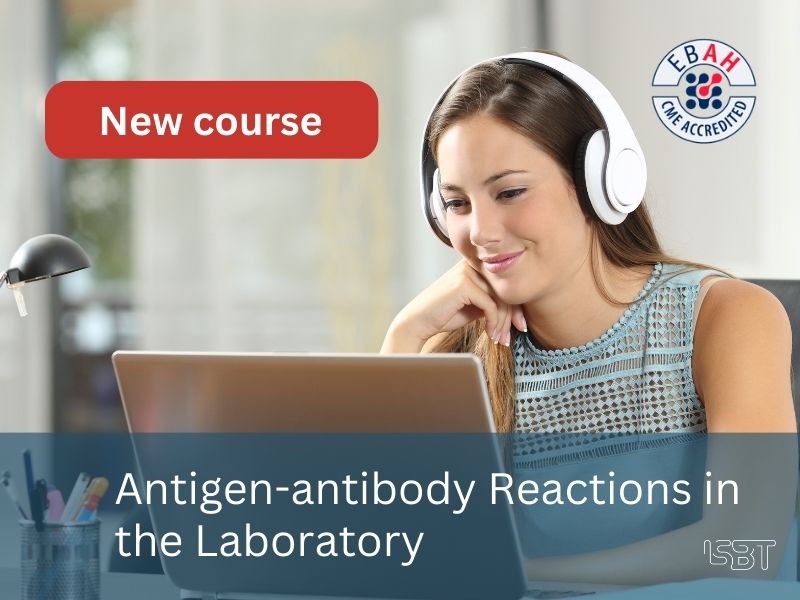 We are excited to announce that our second course, Antigen-antibody Reactions in the Laboratory, is now available and accredited by the European Board for Accreditation in Haematology (EBAH). This course builds on the knowledge of antigen-antibody reactions and focuses on the aspects that help us understand the reactions observed when testing in the laboratory. You will explore the inherent properties of red cells, antigens, and antibodies that impact antigen-antibody reactions. Additionally, you will learn about the environmental conditions that influence the occurrence and strength of these reactions and the ways in which reaction environments can be adapted to enhance the detection of reactions.

Our newly launched e-learning store provides you with the flexibility and convenience to complete your classes at your own pace, taking one to two hours on average to finish. You can complete your courses in one or multiple sessions, whichever suits you best. Not a member yet? If you become an ISBT member, you can enjoy discounts on all courses, as well as many other benefits.

Don't let this opportunity to expand your transfusion medicine knowledge slip away and advance your career. Sign up for a course today and take the first step towards achieving your goals. We look forward to helping you reach your full potential in the exciting field of transfusion medicine!