Download the ISBT Congress App
With the ISBT app, you have all the congress resources at your fingertips!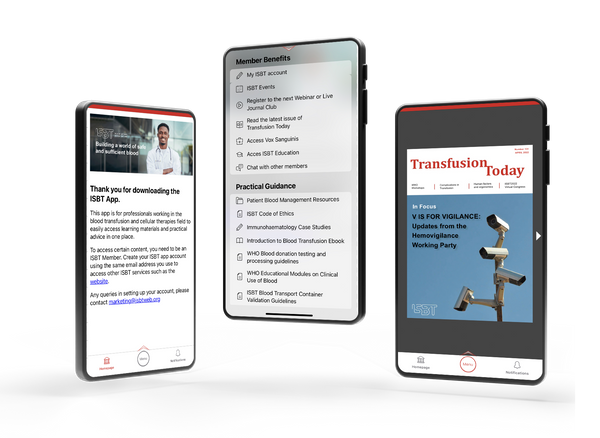 Download the ReadyMembership Mobile app from the iOS or Android store.
Select ISBT as an organisation. The app will configure itself for ISBT.
To make the most out of the congress, log into the app using the email address used to register for ISBT Cape Town and the email link method. You can't log in with your usual ISBT email and password combination. If you don't receive the email, please check your spam folder and add [email protected] to your safe sender list.
What are the functionalities of the App during ISBT Congresses?
The app allows you to:
Review the conference programme and create your own personal agenda
See who's attending and start messaging other delegates (please enable appearing in the directory to use this functionality)
Ask questions during sessions and rate sessions
Preview exhibitors
Participate in fun games
Network with other attendees by exchanging digital business cards
Participate in interactive sessions
Add/update your photo, profile, and privacy information
Need more help configuring the App? Watch our video instructions!