Become a Corporate Partner
Boost your exposure within the blood transfusion community by becoming a Corporate Partner.
ISBT is unique among transfusion medicine organizations. We are a trusted global brand and are also innovative – improving, adapting and expanding our congresses and education to achieve the most impact in the most efficient way possible.
A stable membership with more than 1,500 members from all WHO regions
A full spectrum of high-quality online education materials that reach professionals at all levels and students
A proven ability to manage large-scale, face to face and virtual congresses. Our regional and international congresses are organized in different countries, providing a global reach. Each congress the scientific programme is accompanied by a large industry exhibition
Successful adaptation to virtual events during the pandemic and increasing global engagement with ongoing virtual educational events and webinars
We also reach thousands of transfusion professionals all year round through our social media channels, newsletters and publications (Vox Sanguinis and Transfusion Today)
What are the benefits?
​All Corporate Partners receive a diverse range of year-round benefits and recognition, including: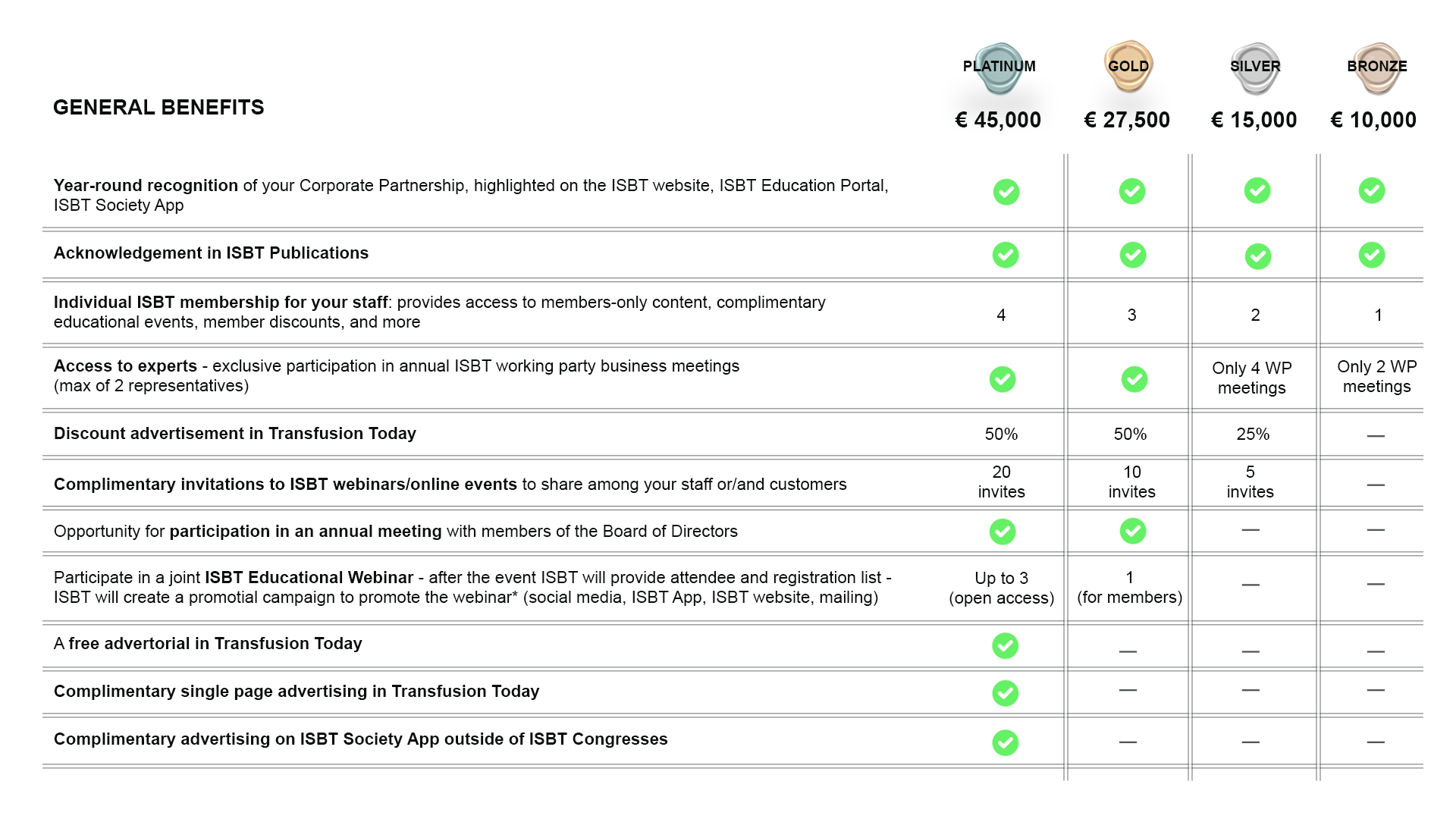 *In case Gold Partners want to host an extra webinar, there is a possibility to purchase an extra one for € 3,000.
These benefits may vary in the event of a virtual congress with equivalence maintained wherever possible.
​For questions about ISBT Corporate Partners Programme, please get in touch with us.